RHB EVO Turbos are here!
We've updated our naming structure to include compressor and turbine wheel size in millimeters for ease of comparison. Here's what you need to know...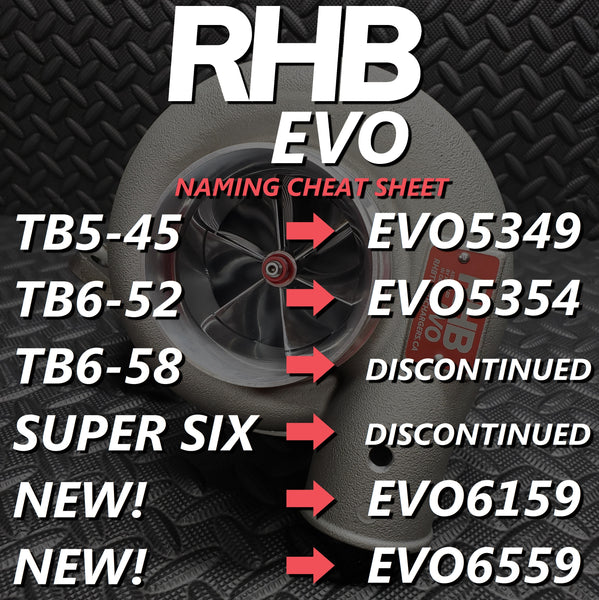 ---
The Last Tri-Bearing Turbochargers in Stock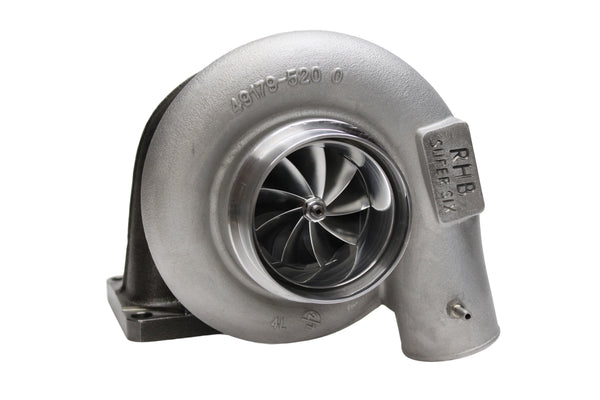 About Us
RHB Turbochargers Inc. is a Canadian turbocharger manufacturer who designs, engineers, and produces aftermarket turbochargers.

We began as Rochester's House of Boost (RHB) in 2014, who solely dealt with turbocharger rebuilding and upgrades.

Aside from our products, our services include; bulk turbo rebuilding, upgrading & blueprinting, billet compressor wheel or superalloy turbine engineering, simulation & FEA, customized turbo CHRA's, turbomachinery design & evaluation services, and exclusive products in bulk to partners or resellers.

We are dedicated to producing quality products and take pride in our work. We are a company that will continue to grow in an industry that demands excellence!